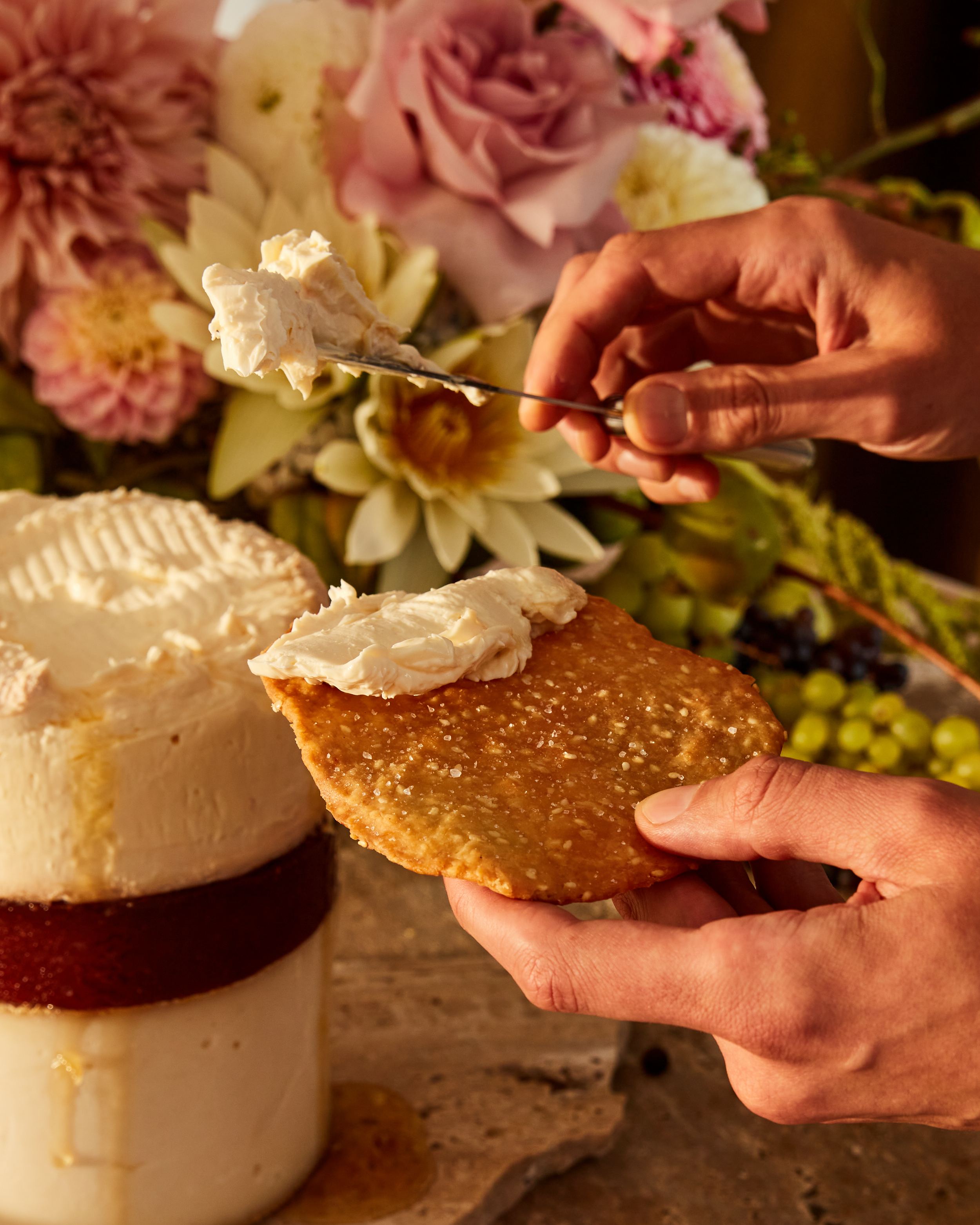 The Crème

A modern twist on the 'cheese tower' suited to a night of glitz and glamour.
Dripping jewels of honeycomb surround a dome of cream cheese. A layer of Spanish quince paste divides the glistening triple cream from a semi-hard goat's French tomme. The palate is creamy and fudgy with sweet and nutty tones.
Our wedding and celebratory pillars come with Fine Grazing's infamous house-made sesame seed lavosh crackers and are hand delivered and formed in time for your special event.
Featured cheese

Délice de Bourgogne, Chabrin by Onetik.
Feeds

50-90 guests.
Recommended drink pairings

Champagne, chardonnay, pinot noir, wheat beers.
A$850


Delivery: Fine Grazing cheese pillars are hand delivered and assembled onsite in time for your event. Delivering to Melbourne Metro locations.

Dimensions: 15cm diameter and approximately 25cm high.

Subject to availability: in the seasons where availability of a particular cheese is limited, we will replace it with a cheese of the same quality.

Ingredients: delice (pasteurized cow's milk and cream, rennet, salt, cultured milk), chabrin (pasteurized goat's milk, salt, starter, vegetarian rennet) cream cheese (milk, cream, milk solids, salt, vegetable gum, starter culture) quince (quince pulp, sugar), honeycomb (100% Victorian honey),