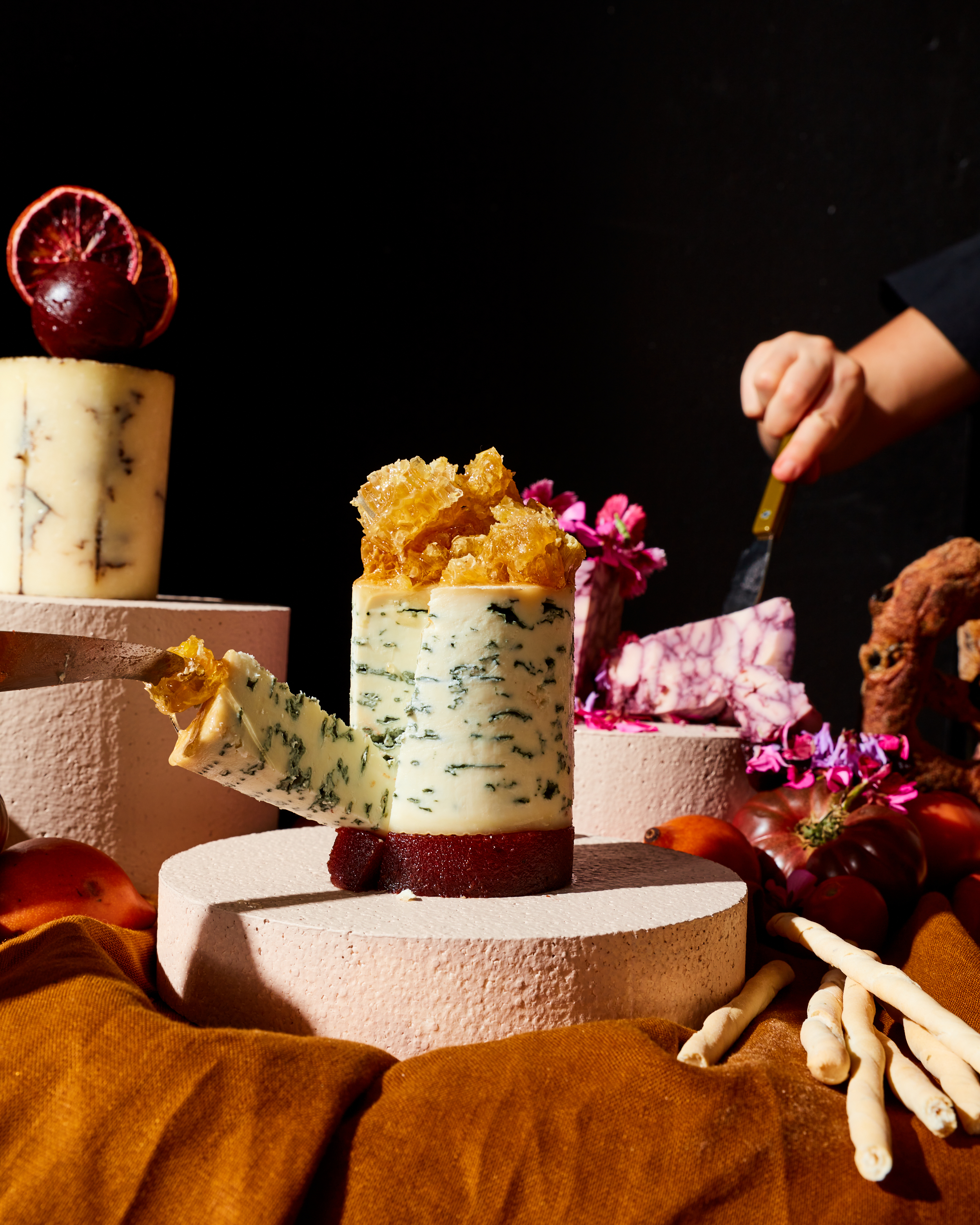 The Blue

A smooth creamy richness complemented by sweet dripping honeycomb jewels and Spanish quince paste. A buffalo milk blue that seduces even those non-blue lovers.
Hand delivered in-time for your event and comes with our house-made sesame lavosh crackers.
Optional add ons
Styling, cheese knives and prop hire
Featured cheese

Berry's Creek, Riverine Blue.
Tasting for

11-22 guests. Based on 30-60 grams per person.
Recommended drink pairings

Dessert wine, port, roobios tea.
Delivery: deliveries take place between 11am–4pm on the days nominated above with a courtesy call 30 minutes prior. For more information about delivery and a list of the areas we service click on the delivery tab below.

Dimensions: 7.5cm diameter and approximately 14cm high.

Subject to availability: in the seasons where availability of this cheese is limited, we will replace it with a blue of the same quality.

Ingredients: blue cheese (cow's milk, rennet, ferments, salt), quince (quince pulp, sugar), honeycomb (100% Victorian honey), lavosh crackers (white flour, water, olive oil, sesame seeds, salt, sugar, grapeseed oil, sesame oil).